Alex Trebek's last 'Jeopardy!' episodes to air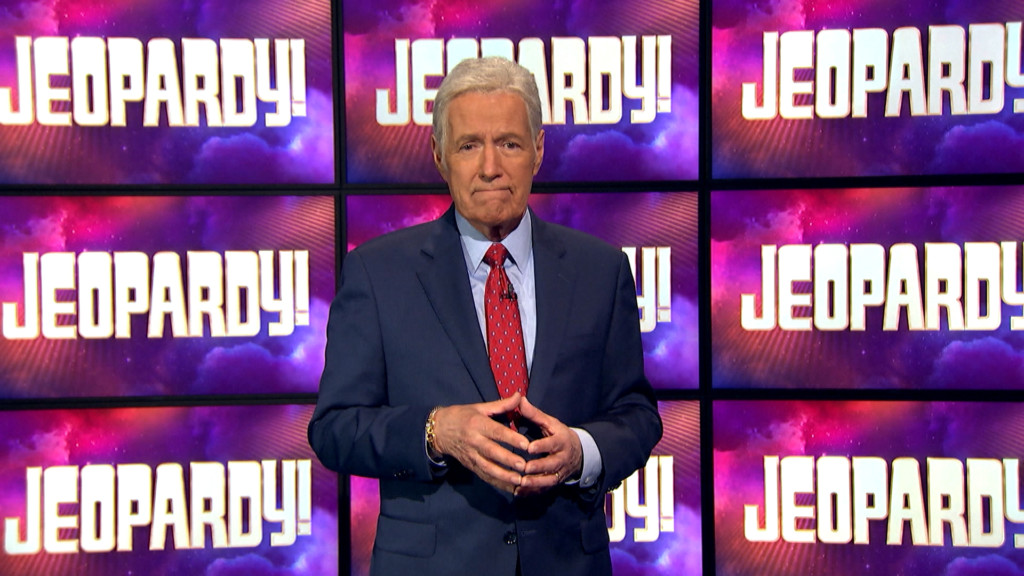 CULVER CITY, CALIF. (December 30, 2020) ­– JEOPARDY! will air Alex Trebek's final week of new episodes Monday, January 4 – Friday, January 8, 2021. All five episodes were taped in late October; at the time, no one knew they would be his last.
Viewers will want to make sure to catch the top of Monday's show, when Alex delivers a powerful message about the season of giving; they will also want to watch all the way to the end of Friday's episode, which will include a special tribute to the life and work of the man who captained America's Favorite Quiz Show® with skill, style, and sophistication for 36+years.
JEOPARDY! will continue airing new episodes on Monday, January 11, with guest host Ken Jennings at the helm.
JEOPARDY!, America's Favorite Quiz Show™ is in its 37th season in syndication. With a weekly audience of 24 million viewers, JEOPARDY! is the top-rated quiz show on television, and has received numerous awards and honors. The show holds the Guinness World Records® title for the most Emmy® Awards won by a TV game show, and it received a Peabody Award for "celebrating and rewarding knowledge." JEOPARDY! is produced by Sony Pictures Television, a Sony Pictures Entertainment Company; it is distributed domestically by CBS Television Distribution and internationally by ViacomCBS Global Distribution Group, both units of ViacomCBS. For more information, please visit Jeopardy.com.