9-year-old chef tastes his dream thanks to Indian Hills Country Club
Young Hudson Lester prepares dinner with the pros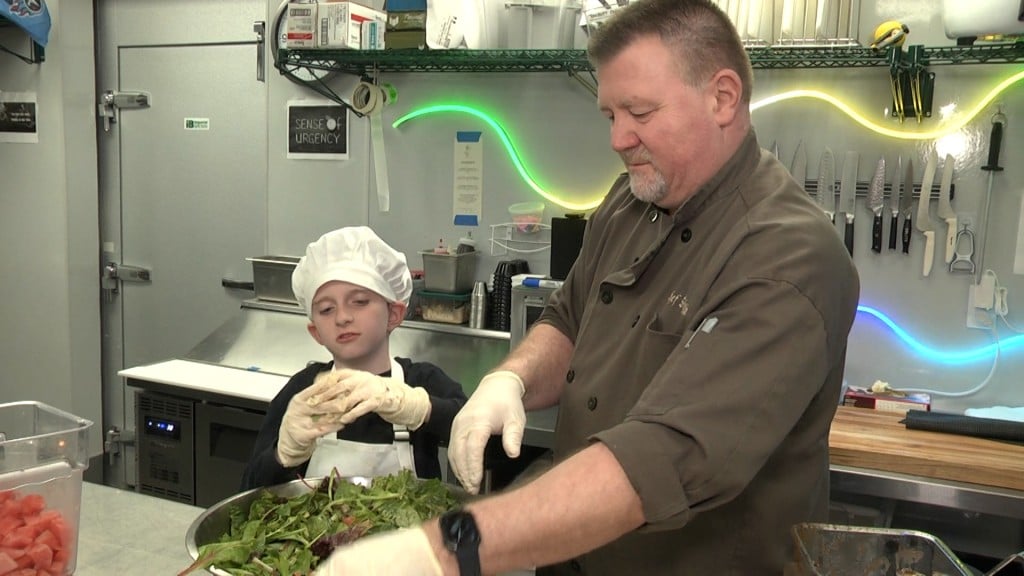 BOWLING GREEN, Ky. – 9-year-old Hudson Lester has accomplished a pretty big feat. He's already found his road to happiness – a trail of sights and sounds that leads straight to the kitchen.
"I feel like I want to become a professional chef, maybe in New York," said Chef Hudson.
From the time he was 4-years-old, over half his life, he already knew he wanted to spend his life in the kitchen.
"I got into cooking because I watch a lot of chef shows and I'm into those, and I feel like I was just born with it," said Hudson.
Hudson and his family are members at Indian Hills Country Club, and Executive Chef Shawn Conklin took a liking to the little dreamer when he started at the club 10 months ago.
"He knows a lot of the celebrity chefs," Chef Shawn noted of Hudson. "He's very interested, and at that age it's exciting to see someone who wants to be a professional chef."
Chef Hudson helped Chef Shawn cook an array of dishes for Indian Hills Trivia Night. The main dish served was baked pineapple salmon with teriyaki glaze and avocado sauce – a dish Hudson chose all on his own.
Shawn said, "I had Hudson decorate the cheesecake, glaze the salmon – he painted the teriyaki sauce on there. He also helped cut the pineapples and prepare the avocados."
"[Chef Shawn] taught me a lot," Hudson said. "He taught me where these dishes are and how to make them, and I feel like I could make them at my house if we have the ingredients."
As for the Country Club members' reactions… their empty plates spoke for themselves!
Next time you visit Indian Hills Country Club, you can order your very own Chef Hudson Special to get a taste of what this creative kid's imagination has to offer.