4 arrested after traffic crash in Barren County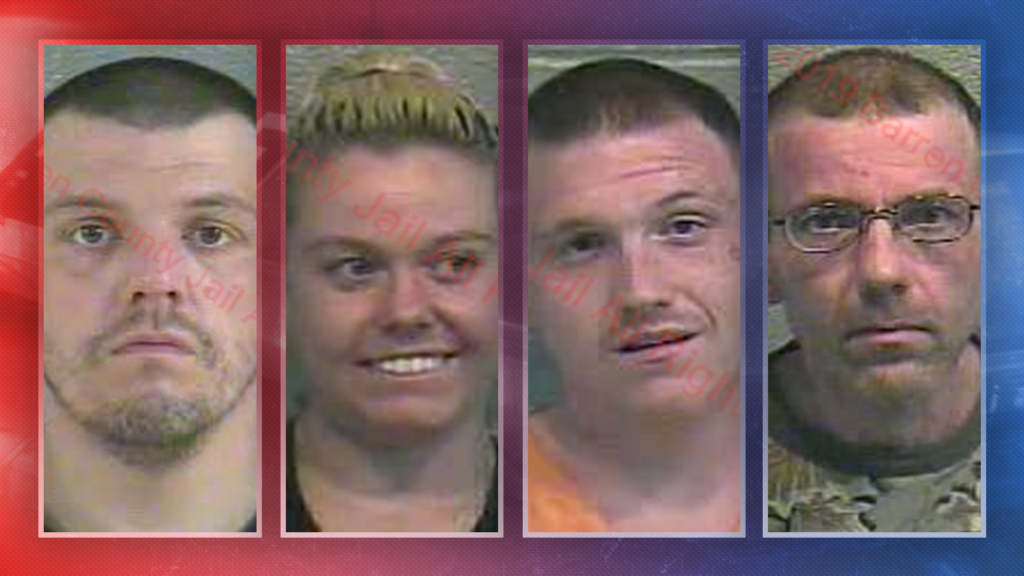 GLASGOW, Ky.- Authorities in Barren County have arrested four individuals on numerous charges after a traffic crash.
According to the Barren County Sheriff's Office, last Friday, deputies responded to the vehicle crash on Roseville Road.
According to a witness on the scene, the driver of a pickup truck first struck a mailbox before fleeing. Authorities say the witness told them that he saw the same vehicle on the side of the road moments later and stopped to check on those inside the truck. Once the witness told the occupants that he was going to contact law enforcement, they tried to leave, but couldn't because the truck was stuck in mud on the side of the road. At that time, the witness reported seeing three or four of the occupants walk off into the woods before law enforcement arrived on scene.
When deputies arrived, they made contact with, James Boule, 36, of Indiana. Authorities say Boule was the only remaining occupant of the vehicle at the scene.
Throughout the day, the other three occupants of the vehicle were located.
Glenn Rawlings, 47, of New Albany, Indiana, Kacey Ghrist, 27, of McMinnville, Tenn. and Christopher Johnson, 25, of New Albany, Indiana, were all arrested. Among other offenses, each is charged with leaving the scene of an accident, second-degree criminal trespass, possession of drug paraphernalia and criminal possession of a forged instrument.
Each person arrested is lodged in the Barren County Detention Center.