2021 US Bank Celebration of the Arts exhibit going virtual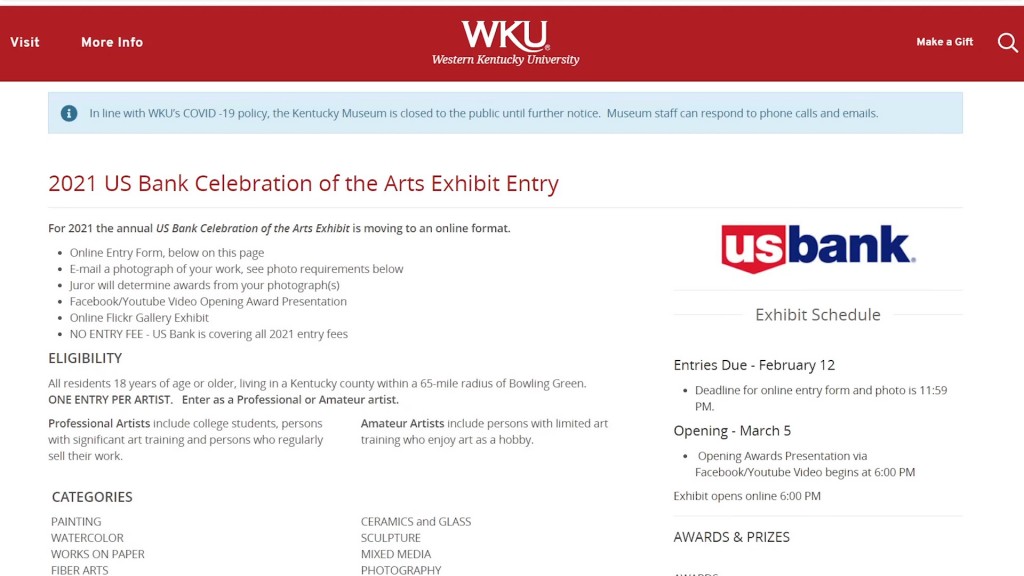 BOWLING GREEN Ky.- The time is coming for artists of Kentucky to show off their talent.
The 2021 US Bank Celebration of the Arts exhibit is moving to a virtual format this year. Here's how it'll work. Anyone wishing to participate will email a picture of his or her work.
This work can range from painting, ceramics and glass, watercolor, and photography just to name a few. Participants can enter as professional artists or amateur artists. Entries will be due Feb. 12 at midnight.
One local artist Andee Rudloff said she's glad other area artists are still getting the chance to show their talent.
"I'm just so thrilled that the talented staff at the Kentucky Museum has been able to find a way to create this exhibition in a virtual format. I'm absolutely thrilled that artists in South-Central Kentucky are going to have an opportunity to exhibit their work in this way," Rudloff said.