Citation: Man accused of rape, unlawful imprisonment during Sigma Nu party Saturday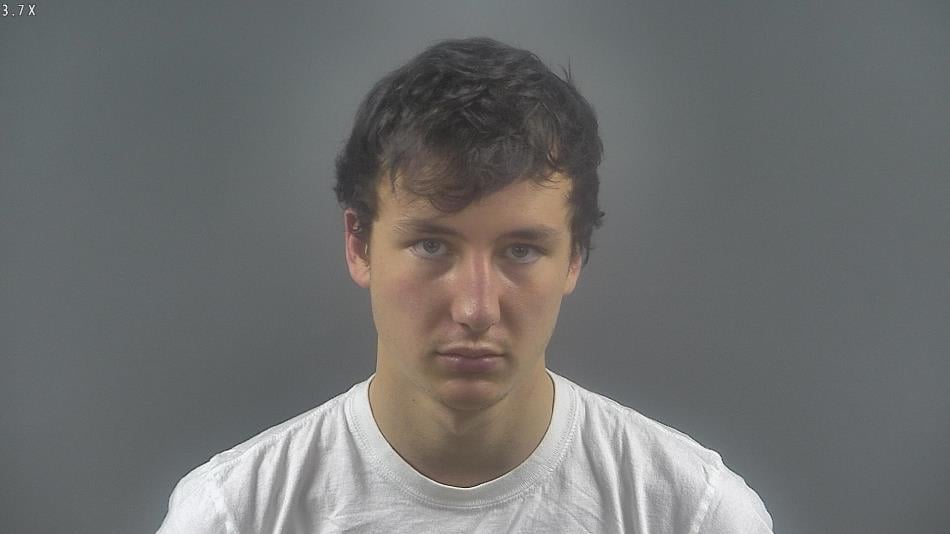 UPDATE: This story has been updated to include a statement from Sigma Nu fraternity provided to WNKY March 5.
BOWLING GREEN, Ky. – Rape, sodomy and unlawful imprisonment charges against a resident of the the Sigma Nu fraternity house at Western Kentucky University will be presented to an upcoming Warren County grand jury.
Benjamin Shawn Massingille, 21, of Tompkinsville, was charged Monday with first-degree rape, first-degree sodomy and first-degree unlawful imprisonment following a party Saturday at the Sigma Nu house, according to his arrest citation. At the time of his arrest his employer was listed on his citation as the Monroe County Schools.
During a preliminary hearing Wednesday a Warren District Judge found probable cause to send the case against Massingille to a grand jury, Warren Circuit Court records show.
Western Kentucky University Police officers were called to TriStar Greenview Regional Hospital at 6 a.m. Saturday where they spoke to a woman who said she attended a party at the fraternity house hours earlier and went into a bedroom with a man who she knew only as "Ben," according to his arrest citation. She said the man lived at the fraternity house. Police later identified him as Massingille. At about 2 a.m. the two got into an argument, the woman got scared and sent a test message to a friend because she said Massingille was intoxicated and enraged.
During this time Massingille forced the woman onto the bed and he began taking off his pants, according to his citation. She told police as he forced himself on her she tried to push him away but was unable due to his size, according to his citation.
She told police Massingille sexually assaulted her.
The woman's friend arrived and began banging on the door, and Massingille said they were busy and refused to come to the door, according to his citation.  With the help of other unidentified men at the party, the woman's friend was able to gain entry into the room. She told police she saw her friend with her pants halfway off, crying and in distress, according to the citation.
Emergency room staff confirmed to police that the woman had injuries to her genitalia.
Police attempted to find Massingille Saturday and called his emergency contacts asking to speak with him, WKUPD spokesman Officer Tim Gray said. Monday they received a call from an attorney representing Massingille and asked what he needed to do. Police told the attorney Massingille needed to turn himself in to WKUPD custody at the Warren County Regional Jail.
That attorney's name is not listed in online court records.
Massingille was given a $25,000 cash bond which he paid and was released from custody, according to online court and jail records.
Massingille is a member of the Eta Rho Chapter of Sigma Nu Fraternity at WKU.
"Sigma Nu Fraternity is aware of an allegation of sexual assault related to a Western Kentucky University student member of the Eta Rho Chapter of Sigma Nu," said Drew Logsdon, director of communications for Sigma Nu Fraternity Inc. in a written statement. "An investigation by local law enforcement is ongoing, with which the Fraternity is cooperating. The student's Fraternity membership has been suspended by the Fraternity, pending completion of law enforcement proceedings."